Our Story
1983. That's when our adventure started. Our mission was simple: Help the great people of Louisville and Southern Indiana fulfill their quest to enjoy the great outdoors.
Whether it's a lazy paddle down Floyds Fork, a Red River Gorge hike and camp or a once-in-a-lifetime climb up Kilimanjaro, Quest Outdoors is for everybody. Hikers. Paddlers. Walkers. Travelers. Climbers. Campers. At any skill. For any adventure. It's how we started, how we are today and how we'll always be.
Inside our doors, we're all about quality of product. It has always been our #1 priority. We know how important it is – especially when you're depending on your gear to keep you safe. We do not sell sub-par. We don't sell what we wouldn't use ourselves. At Quest Outdoors, you'll choose from a buffet of the best brands in the biz. Period.
We also have made it a Quest Outdoors tradition to hire staff who can do more than work a register. Waaaaay more. We hire good folks who love the outdoors. And when we say "love," we mean crazy-passionate-slightly-freaky in love. These guys and girls know their stuff. And they can help you find exactly what you need – without the "holier than thou" attitude. Wander in and see for yourself.
It's been said a million times, and we'll say it again (because it's so true) – outdoor adventures begin at Quest Outdoors.
And now, a message from the Owner
First of all, I would like to say to everyone reading this – you are all beautiful people and we love each and every one of you. This may sound like flagrant pandering, but I can honestly say it's true. Since 1983, when Don and Barbara Burch opened the doors to Quest Outdoors, customers like you became part of something that transcended a normal retail operation. I can say this because I, too, was an early customer and knew right then and there I wanted to be part of this store. They treated people differently – more like neighbors and friends, not customers. Sure, I bought things and they sold me things, but they knew me and, more important, I knew them. I frequently just came in to talk to the staff. Quest to me always seemed like an organic part of the Louisville landscape.
In 2003, when my wife and I started the Summit store and my partnership with the Burch family, that sense of community was what I cherished, so I knew we had to live up to it. You, our customers, like our staff, are our store. You, not our product lines, are what have given life to our walls. You have become our friends, we know your families and we love to hear about the trips we help send you on. Whether we're sending your son or daughter to their first campout, sending you up Rainier or just keeping you warm on the sideline, we love what we do and seeing you, our customers, happy, safe and dry. And I know our staff (100% of whom were customers like you) feels exactly the same as I do.
Since 2010, when I was lucky enough to be handed the reins of Quest Outdoors, we have tried even harder to be there for you outside the walls of our store. As you know, very few cities are as vibrant and passionate as Louisville. Having a store that has been so much a part of the fabric of Louisville and has been supported through thick and thin by the community is a responsibility. I want our store to be not just a local outfitter, but also an organization that helps preserve and facilitate the things that make you love Louisville and the state of Kentucky.
Whether it's holding free classes for scout troops, sponsoring the Mayor's Healthy Hometown events, offering free paddling demonstrations, donating to disaster relief at home and abroad, sponsoring and putting on local races, helping conservation organizations like the KWA and access fund, sponsoring music events like Forecastle and WFPK's Winter Wednesdays, helping local schools and charities with silent auctions and even hosting campouts with our staff and customers, we love to be part of our city and your lives. You have lots of options out there and you have been good to us. I promise we never take that for granted and, as most of y'all know, we try our best to be there for you.
So, here we are on the web. Well, actually we've been here for years – but we finally decided to do it right. We want this site to be more than another storefront. Like our stores, we want it to also be a resource for you. We will be working hard to make this site a place you can get information on trips, a place to get travel ideas or post your travel stories. This site will sell things, but really the important part to me is that it comes to reflect our family of staff and customers. We have a really unique relationship I have never seen anywhere else. I cannot thank you enough for being part of our store and our story and I am so glad to be part of yours.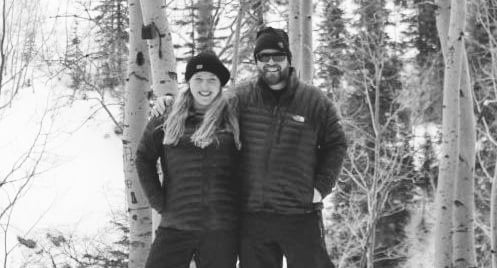 -Ryan and Michelle King